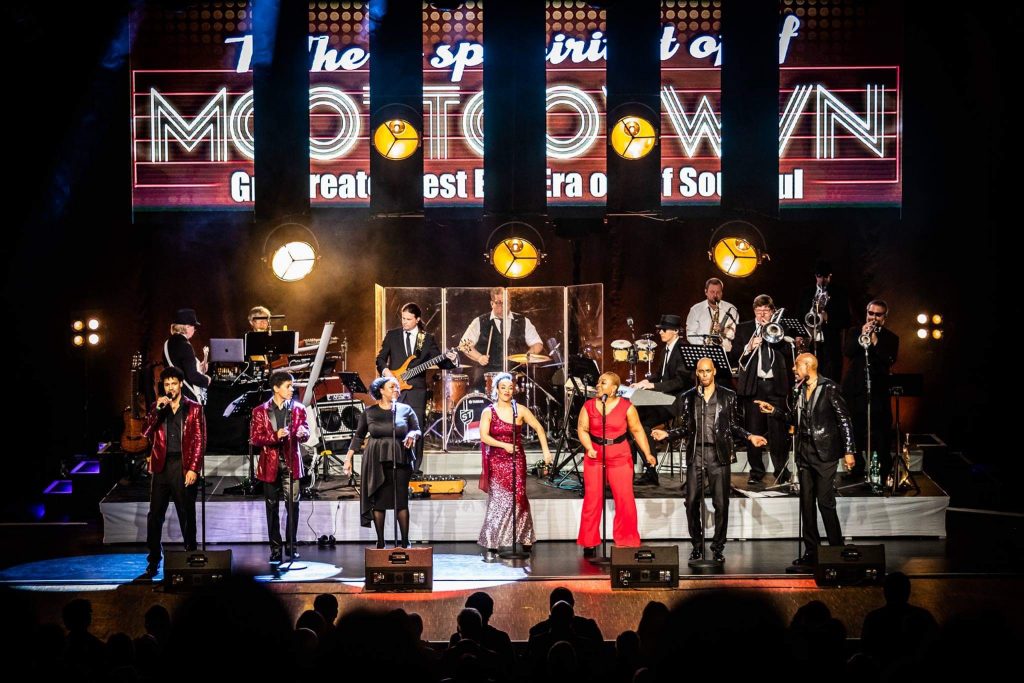 The Spirit of Motown
MOTOWN – dieses Plattenlabel aus den USA hat weltweit Musikgeschichte geschrieben. Mit mehr als einhundert Top-Ten-Hits in einem Jahrzehnt; veröffentlicht im Monatstakt.
Verantwortlich dafür war Berry Gordy, Gründer der Plattenfirma MOTOWN und eine fantastische Studioband um den Bassisten James Jamerson – die Funk Brothers. Gemeinsam produzierten sie die Hits am Fließband mit großartigen Künstlern wie Smokey Robinson and the Miracles, Diana Ross and the Supremes, Stevie Wonder, Tina Turner,The Temptations, Marvin Gaye, The Marvelettes, Four Tops, Jackson Five, Michael Jackson, Lionel Richie, The Commodores und vielen anderen.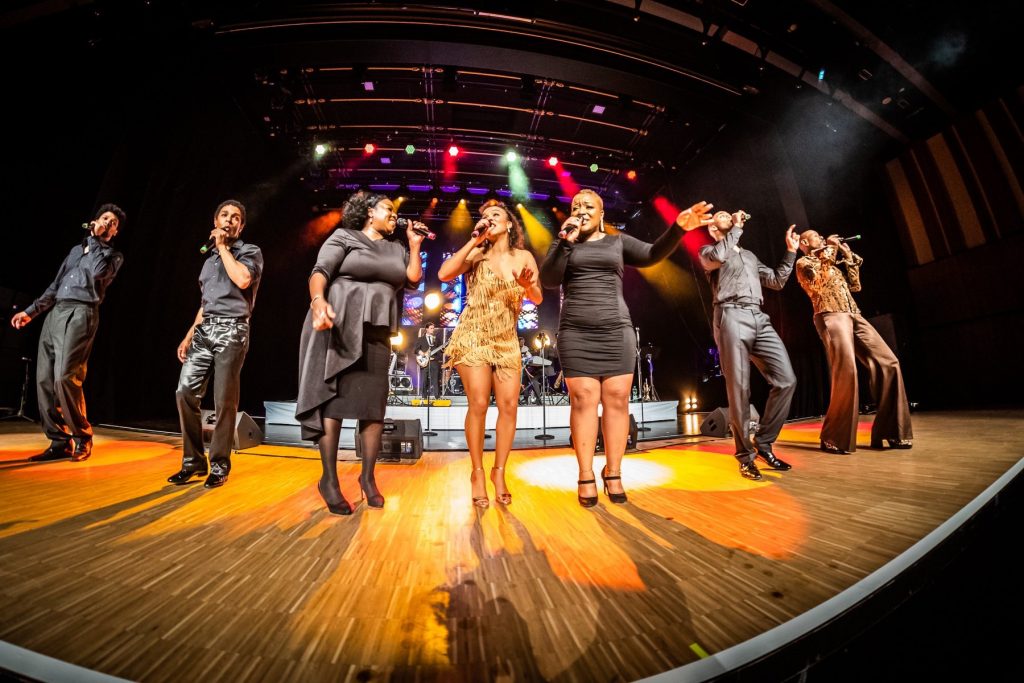 Mit insgesamt 16 erstklassigen Musiker und Sängern aus Deutschland und den USA erwecken die die Golden Era of Soul wieder zum Leben. Diese Shows waren mit das beste, das ich jemals spielen durfte. Auch die Presse war begeistert. So schrieb zum Beispiel die Münsterlandzeitung: "The Spirit of Motown bringt die Ahauser Stadthalle zum Kochen." und die WAZ schreibt: " 500 Motown Fans klatschen ihre Lieblingssongs mit. Im Herner Kulturzentrum erlebten Soul-Fans ein packendes Revival des legendären Labels."
Auch die Veranstalter waren sehr zufrieden:
" In fast 3 Stunden folgte ein großer Hit dem anderen, bei fast 40 Musiktiteln ist es mir nicht möglich, einzelne zu nennen. Kein Besucher in der ausverkauften Stadthalle im Kulturquadrat konnte sich der Musik der Band entziehen, die Sängerinnen und Sänger hatten und haben eine Qualität, die auch auf internationalen Bühnen bestehen kann."